Wild Kingdom
I spotted this herd of elk the other morning walking down my driveway. They came from the back of the property where the creek is and went on through to say hello to the alpacas.
I was amazed at how large they are compared to the deer we see regularly. Big beautiful animals, I am speechless in their presents.
New Knit Book
Charmed Knits-Projects for fans of Harry Potter by Alison Hansel
Of course this is written by Alison over at
The Blue Blog
.
The book is due out according to Amazon May 7th.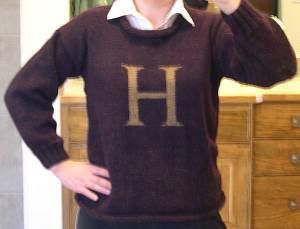 My first completed knit sweater was actually the Harry Potter Sweater from the cover of this book. I completed this sweater in January of 05 for the Knit along titled Weasley Along. The book is coming out just in time for the next movie.
Harry Potter and the Order of the Phoenix. The Movie premieres July 13th.
Project Spectrum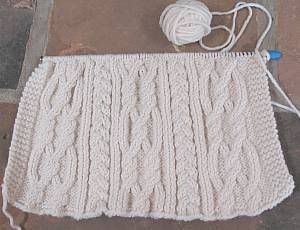 Still moving along on my cabled hand bag. I have completed two of the repeats. I have ordered some bag handles and unfortunately they are on back order. So I am taking my time knitting it, and still have not decided on a coordinating fabric.
New Colors: Green, Yellow, & Pink for April & May
I went through my stash and plucked out some Rowan Classic Cashsoft DK in colors 506-crush & 509-lime. I bought this yarn a little over a year and a half ago when Chris and I were at a Dental conference in Albuquerque.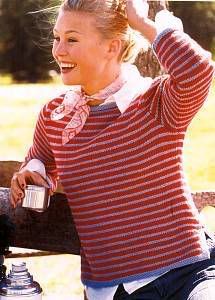 I plan to knit "Jersey" from pattern book Rowan Classic Café book one. I think the pink and green colors are refreshing and kind of look like watermelon colors. If I can actually start and finish this sweater in two months it will be a challenge. It appears to be an easy knit compared to some of the other more complicated patterns I have done, so I am going to give it a shot. The biggest plus is knitting from my stash.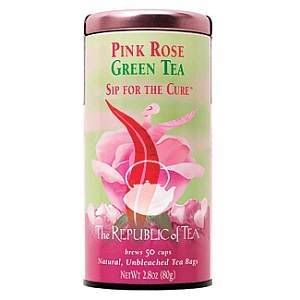 Sticking with the pink and green theme here is some Pink Rose Green Tea from the Republic of Tea. This is one of their Sip for the Cure series, a portion of the proceeds from your purchase will be donated to the Susan G Komen Breast Cancer Foundation.The flavors in the Sip for the cure line are: Pink Grapfuit, Pink Lemonade, Pink Lady Apple, and Pink Rose.