The Good, the Bad & the Ugly
I was anxious and could not wait till this weekend to felt my rose purse. Here it is all pretty and posie before felting.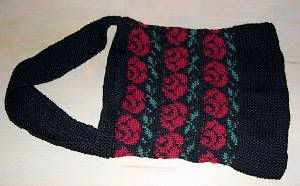 I stuck it in the washer as directed. I checked it after 10 minutes it did not look like much happened. So I stuck it back in for 10 more minutes.
It was over felted, Ooops. I suppose it is not that bad, but I am not happy with the results. I think it was better looking before felting. I might make another one with smaller needles and finer thread and not felt it. Maybe use a plum background and pink roses. For now it is a FO I am not pleased with.
The Good

Now that I have covered the bad and the ugly with that hairy mess of a rose bag, lets move on to some good news.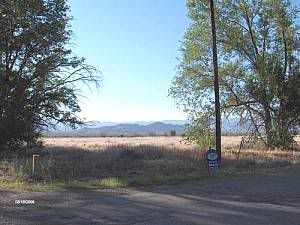 The 15 acres we put an offer on came back with a counter offer from the seller. We accepted the counter offer. Yippee! Now we are looking at house plans and looking for a contractor. There is an awful lot of house plans out there. Hopefully hubby and I can agree on one.