Bunnies are Cool
Webshots Photo
Easter Bunny?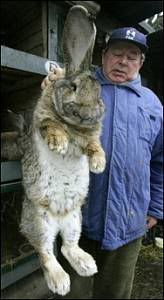 This is a photo of Robert. He is a giant male breeding Rabbit owned by German breeder Karl Szmolinsky. I think this guy is big enough to tote a large basket full of colored eggs.
Basket

This is my favorite Easter Basket. This was gifted to me several years ago from my MIL. I just love the painted wooden eggs that line the middle of the basket. The happy guy in the basket is bunny. I made him last year from the pattern in the book
Last Minute Knitted Gifts
.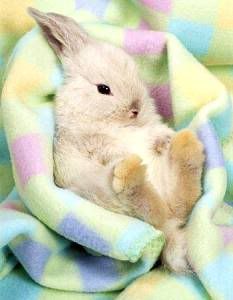 Cuteoverload Photo
Have a wonderful Easter
.