Orange & Yellow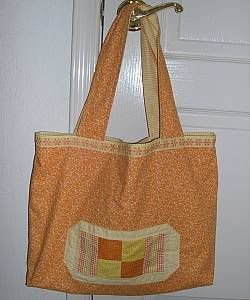 Here is the bag I made for my Colorswap Pal. I really like how the color combination came out. Here is the inside of the bag. I made one large pocket on the side.
Here is a little matching zipper bag. The tough part was the zipper.
The great thing about this project is it covered many of the things I signed up for.
Project spectrum, Sew I knit, Project Color Swap & Tote along.
Sock Club

I could not help myself I joined the Project Spectrum Sock Club.
It is over at
Mama-E-s C*EYE*BER Fiber Market
. She will be sending me one skein of Project Spectrum themed colorway for each of the remaining PS months. The skeins are enough fiber for one pair of socks. Here are the colors so far I am waiting their delivery.
April – Yellow & Orange
May – Greens