New WIP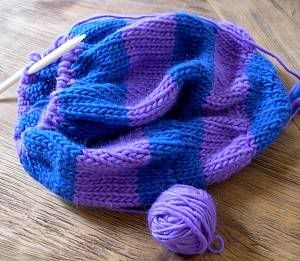 I cast on for Cosmo's new Kitty Pi Bed. It looks like it will be a quick knit. I really like the colors together. I am switching them every 10 rows to make for even stripes.
Pineapple Quilt
I cut out and appliquéd one of the pineapple pieces for the quilt. It is not sewn onto the background fabric yet I just wanted to see how it will look. Three more pineapples to go.
New Classic Rowan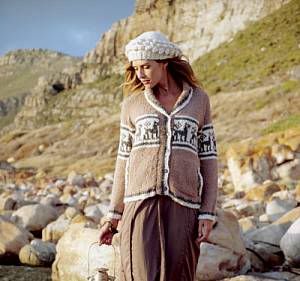 Rowan has two new pattern books from their Classic series. Classic Landscape & Classic Alpaca, both pattern books use alpaca yarn. Both photos are patterns from the Landscape book. You can check out both books and other books from the Rowan Classic series on The Laughing Hens website
HERE
.