Autumn Knits
webshots photo
It is starting to look like autumn around here. It certainly feels like it with the dropping temperatures. I love the changes of the seasons.
Found a new Knit Along

This is the
Fall Cable Knit Along
. It started Oct 1st and goes through Feb 28th. There are even contests and prizes. I have to admit that knitting cables are my favorite projects. I am addicted to them.
Here is a flash back to some of my FO with cables.
Parrot Wrap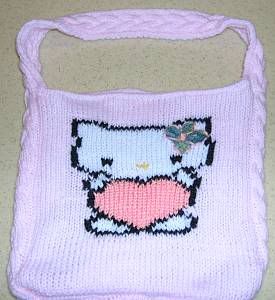 Hello Kitty Handbag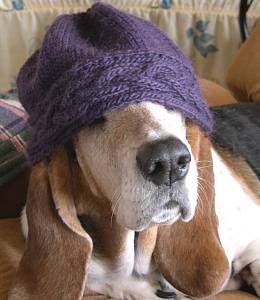 Cabled Hat
Rowan Cardi
Here are the projects I have planned for the Fall Cable Knit Along
Cable Embrace Scarf-pattern by Maia
You can find the pattern over at
Maia Spins
I went looking through my stash to find some yarn for the scarf and came up with this Filatura Di Crosa "Dolce Amore" in color #4. I bought this yarn so long ago back when I was a new knitter and really did not have a clue as to how much yarn was needed for a project. I was buying yarn simply because I wanted it. I have become wiser and now try to only buy yarn when I have a project in mind.
I am using two strands to come closer to the width of the recommended yarn.
Here is my cast on so far.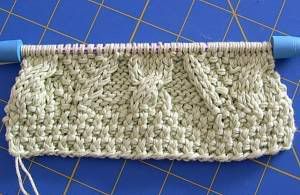 I like the cable pattern and think the yarn will do nicely.
Of course I plan to Knit Bridget-Jo Sharp Book #2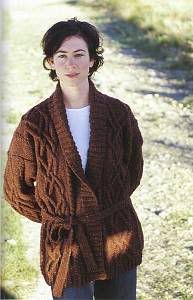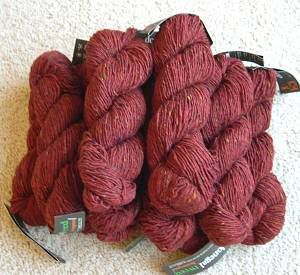 Using Donegal Tweed homespun in color #880
I am hoping with the Knit along dead line of Feb 28th it will keep me on track to complete it by then.
New Cable Book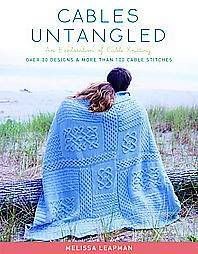 Cables Untangled by Melissa Leapman
is due to release October 24th.I have had this book on my wish list forever and it is finally almost released.