Seasonal FO
Here is my finished Halloween table topper.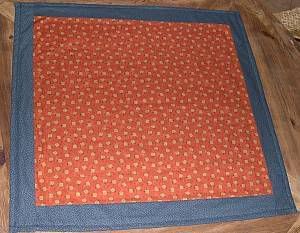 This is the back side. I used a small pumpkin print for the center and a black with white flowers for the border. I figured the back I could use through autumn & Thanksgiving.
Painting Progress
I am now working on the guest room. My in-laws are coming for Thanksgiving so it is crunch time in getting the room done and useable. Chris asked me what color I was going to paint the room and I told him yellow. He looked at me weird and said the room is already yellow. Not Big Bird kindergarten primary color yellow, I want a light pastel lemon chiffon. Then Chris gave me the look, you know the one I married a crazy lady look.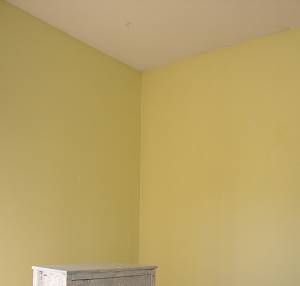 Here is the old brassy yellow.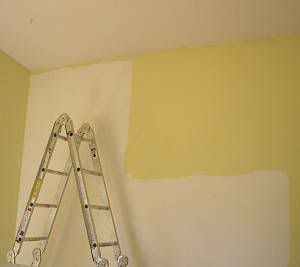 Painting over ugly yellow with primer.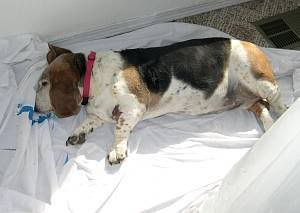 Brandy supervising on my drop cloth.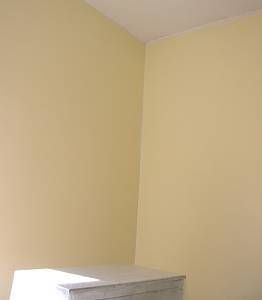 New Behr paint color "Summer Moon". Much better.
Just need to paint around the trim and the ceiling edge.
Oh and the closet left to paint also.
Boys & their Toys

We went and looked at tractors last weekend. Oh boy, who new there were so many choices.