Leaving For Puerto Vallarta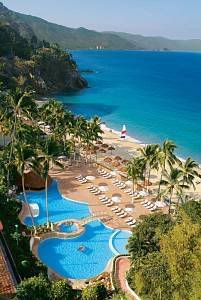 Chris and I leave tomorrow morning for some R&R in Puerto Vallarta. We will be staying part of the trip at this hotel pictured above. It is Dreams Puerto Vallarta Resort. Chris actually stayed at this same hotel when he was a kid vacationing with his family. They have remodeled & changed their name since he went. I myself have never been to Puerto Vallarta.
Canadian Cheese Soup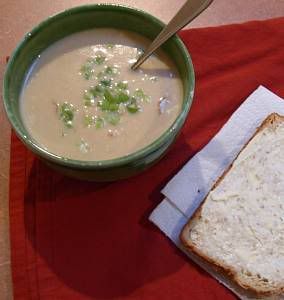 I found the recipe for the Canadian Cheddar Cheese soup. I made it the other night and it came out tasty. You can find the recipe
HERE
or
HERE
.
Preppy Ripple Throw
Preppy Ripple Throw
I decided on this pattern for the yarn I had originally for the Grandiflora blanket.
I found it in "Under Cover" a book I got last Christmas.
This knit pattern is much easier and looks more enjoyable.
The pattern is for 3 colors but I plan to just use the two.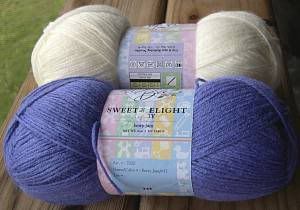 I like the ripple pattern and think it will look nice with the two colors.
I'm off to stress out and pack and wonder if I have everything.