Baby Alpaca News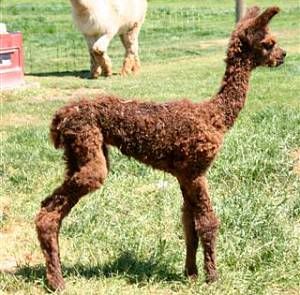 We finally got word that Tasha had her baby. A baby alpaca is called a cria. She had a dark brown female. Isn't she darling? We are so proud of Tasha. We hear she is being a good mommy to her new baby. Baby is doing well and nursing regularly.
Here is a photo of Tasha with her baby.
Time for a meeting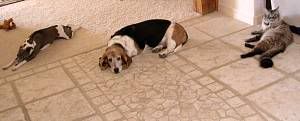 Members of the family are accounted for and are sitting in their asigned seat and this meeting has begun. We are racking our brains for a good name for the new addition. Haley is starting to crack under the pressure. Brandy would like to go lie down. Cosmo thinks there is too many girls in the family and would like a brother to pal around with. Cosmo's thoughts have been noted and has been told to stay focused on the task at hand.