Finished Two Bags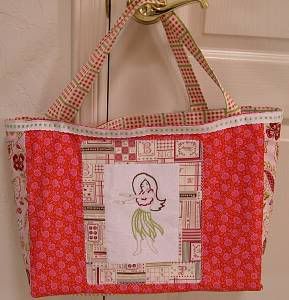 Here is the first one using my embroidered hula girl. It took awhile to complete. Here is the inside. It has a pocket. This bag is large and will accommodate a large knit project or quilting project, or even a day at the beach.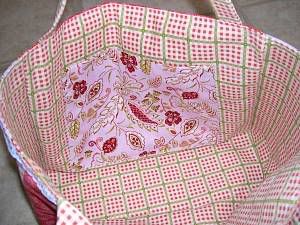 Second Bag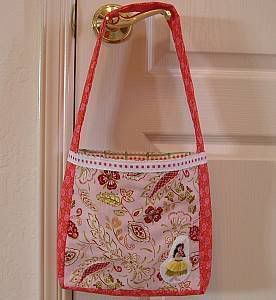 I had some left over fabric so I made this little tote. I found a cool hula girl iron-on when I was at Walmart. I put it in the front bottom corner of the bag. Here is a close-up of the iron-on.
**Added later**
Caitlyn
commented and wanted to know what pattern I used for the bags. I just made them up as I went along. It is trial and error. I just measure out pieces the same size for front and back. The same size for both sides. Sew it all together and make another in the color of the inside fabric then I sandwich the straps inbetween them both and sew along the top. I am not sure that made any sense.
Next post packing for my trip.