Made it to 2008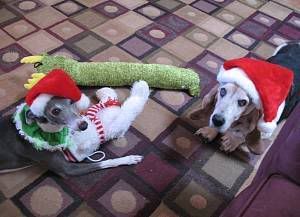 Well we made it through the holidays. Brandy & Haley hit the mother load this holiday season. They received gifts from everyone and are still going through all the treats and toys.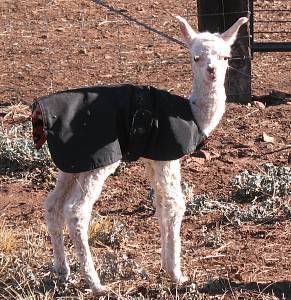 Meet Bugsy. Teresa had her baby on December 29th. She gave birth to a little white male we are calling Bugsy.
Mom and baby are doing well. We set up a pen inside one of our outdoor sheds with a space heater. We put the two of them in there at night for the first 7 days. Bugsy has put on enough weight so I feel more comfortable leaving them out with the herd. He is of course sporting a cria coat. We will probably leave him in a coat for the majority of winter giving him some time to grow some more fleece.
My favorite knit book I received this holiday was Knitting Little Luxuries by Louisa Harding.
Here is an example of some of the fair-isle projects in the book. I love the scarf and hat on the bottom right. I am thinking of making the scarf but using more neutral colors.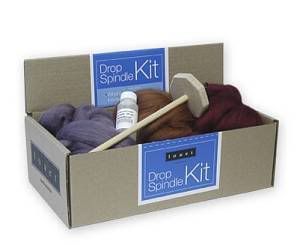 I also was gifted this great drop spindle kit made by Louet. It comes with three different colored roving & a wooden drop spindle. I am hoping to learn how to spin & also learn how to process my own alpaca fleece. I am a little intimidated to get started the roving is so beautiful I don't' want to ruin it. LOL
I have completed the first pattern row of the leg portion on my stocking. There are 3 pattern rows on the leg. Looks like I will be knitting this through 2008.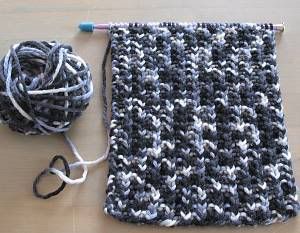 I could not help but start a new project. We are going away this weekend and I needed something a little more portable and something with less concentration. I chose this Scrunchable Scarf ribbed pattern. I am using Classic Elite Paintbox in color Black Granite 6803. You can find the pattern
HERE
. You can also find over a 100 of them knit up on Ravelry if you are looking for inspiration on what color or yarn to use for the pattern. That is where I found the pattern initially and loved seeing everyone's results.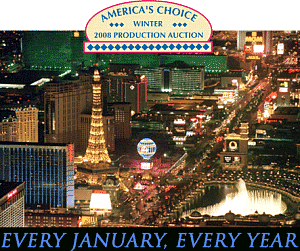 This weekend is the Alpacas of America auction in Las Vegas. We went last year and had so much fun we are going again this year. Out of all the alpaca events we went to last year this one was my favorite. I will tell you all about it when we get back.
Here is to 2008 may it unfold as the year of unexpected joy to be found in the least likely of places. Cheers to YOU!