Happy St Patrick's Day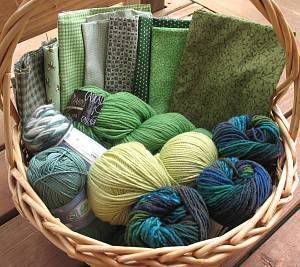 Top of the morning to you. May your day begin with green eggs and ham and end with a pint of green beer. I decided to go through my stash and pull out all the green yarn and fabric. Not much green. The photo above is all I found.
Favorite Leprechaun Movie
My all time favorite Leprechaun movie is Darby O'Gill & the Little People. Here is a photo of King Brian the head of the Leprechauns.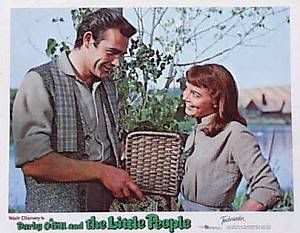 Sean Connery is in this movie and actually sings a song titled "Pretty Irish Girl". This is a fun Disney movie to watch on St Patrick's day or if you are in an Irish kind of mood.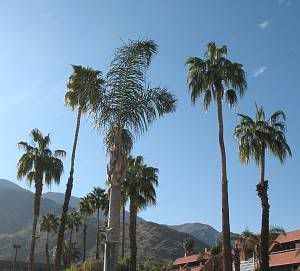 I made it home from Palm Springs. The weather was absolutely gorgeous with temperatures in the 70's. I will share more photos of the trip when I get a chance.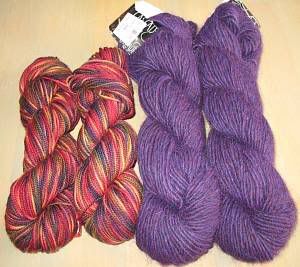 I did manage to find a yarn shop near Palm Springs. The store was Knit Affair and you can go to the store site
HERE
. Pictured above yarn on the left is 2 skeins of Plymouth Happy Feet in color #12. On the right are 2 skeins of Cascade Yarn 50% Llama & 50% Wool in color #54 Pastaza Purple Jewel Heather. I have no idea what I will use these for but I couldn't leave the store with out them.
New Baby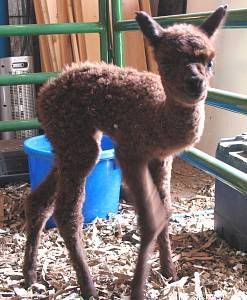 Finders Keepers finally had her baby. I got the call from Chris on Sunday the 9th while I was in Palm Springs. I wanted to get right back on a plane and fly home. He is a little dark chocolate boy. He has the same coloring as his momma.
He is a running fool. I am tempted to call him Forest Gump. With a name like that his prospects with the ladies later on might not be so great, so I will need to think of a studdly name.
Cookie's baby is doing great; she gets more beautiful every day. We went ahead and named her Honey Buns. For such a sweet girl she had to have a name as sweet.
Keep your eyes open today and be on the look out for any Leprechauns. Don't hesitate grab him and don't let him go until he grants you three wishes. What would your three wishes be? I know one of my wishes would be anytime I snap my finger my entire house would be clean. 8)