Last Day of March

Tomorrow is Flash Your Stash Day. If you would like to sign up click
HERE
.
I am doing it because I think I need a reality check.
I am scared but it needs to be done.
Orange & Yellow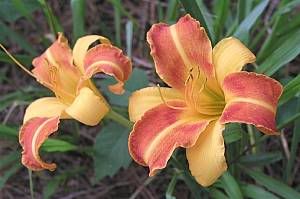 April Project Spectrum colors are Orange & Yellow. I have been working on some things for my color swap pal. They are turning out nicely can't wait to show you. At first I was thinking I was not sure about those two colors, but now I am into it and it feels very fresh and Springy.
What Animal Where You in a Past Life?
You Were a Zebra

You tend to see life in black and white - clearly without filters.
You enjoy being part of a group while maintaining your individuality.